At the end of July, multi-award-winning Swedish speaker manufacturers Audio Pro are preparing to launch another product. The SW-10 – a subwoofer with a crowd-pleasing capacity designed to impress. Audio Pro's uncanny ability to produce sound capable of captivating and delighting audiences on an international scale is well known and documented. Though interestingly, the company's now 42-year history initially began with a long-standing focus on the development and production of subwoofers. These subwoofers had an innovative design (the so-called ACE-Bass technology, developed by the company's founder) which resulted in a sound quality that earned the brand an outstanding reputation within the industry in just a few years, and early models, such as the Audio Pro B2.50 and B4.200, still fondly remembered by audiophiles today.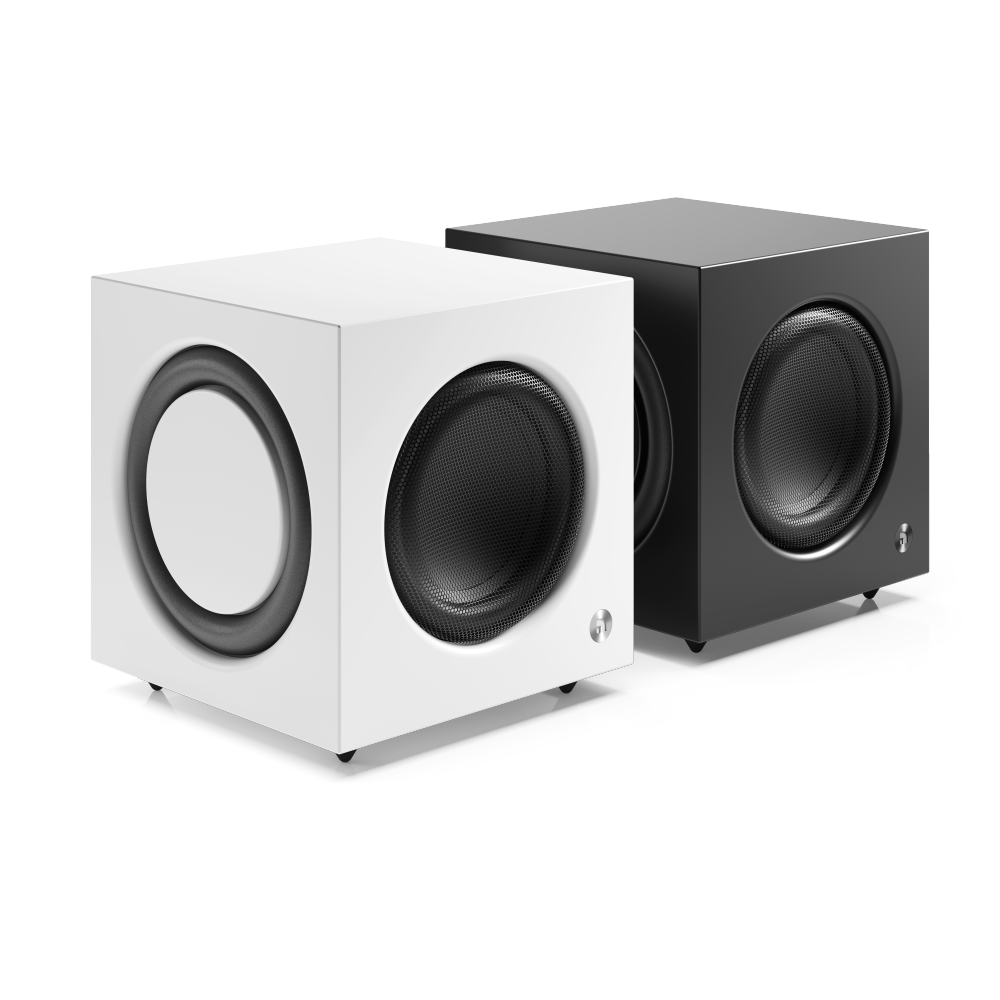 "Expectations are high of course," says Jens Henriksen CCO at Audio Pro. "When we tell our audience that we plan to launch a new sub, they still have, impressively enough, these classic models in the back of their minds. Of course we feel the pressure, but at the same time we feel that we are able to comfortably exceed these expectations." Naturally, the new subwoofer will be required to meet different demands to those which were faced by its predecessors 40 years ago. Needing to function as a component in a home entertainment system that not only delivers music, but also TV audio at a level capable of immersing viewers in spine-tingling sound.
The SW-10 subwoofer is launched with the aim of being the perfect pairing for the company's previously launched A26 and A36 speakers. "We want to be able to offer our customers a premium sub that equals and enhances the audio quality of the A26 and A36. Of course, it was important that it possessed full TV functionality, so with the help of its customised inputs, the SW-10 sub can be successfully incorporated within a home cinema set-up in whilst producing the same exemplary standard of audio when used as a traditional hi-fi system. It may seem simple, but it places completely different demands on components such as chips, inputs and more," Jens Henriksen continues.
The design of the SW-10 is quite different from that of a traditional subwoofer. Instead of a large, smooth box, Audio Pro add character by leaving the passive radiators visible on the sides. By breaking up the smooth and untextured surface, the cabinet becomes more aesthetically interesting and delicate in its appearance. In fact, early audiences have perceived these visible passive radiators as a visual focal point for the piece, showing great promise in fulfilling Audio Pro's hopes of the sub's unique design and powerful sound making as big an impression on the market as earlier models have.